WWE Championship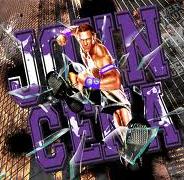 Offline



Joined: 18 Sep 2010
Posts: 310


Localisation: Gironde



Posted: Thu 7 Oct - 09:49 (2010)

 

   Post subject: Survivor Series ! ! !
WWE Survivor Series

est un pay-per-view des divisions Raw, Smackdown, se déroulant chaque années au mois de novembre depuis 1987. Survivor Series fait partie des quatre pay-per-views originaux avec le Royal Rumble, WrestleMania et SummerSlam qui joignent les divisions RAW et SmackDown et désormais ECW. Le concept de cet évènement est original car il est axé sur les matchs par équipes. À l'origine, le show ne contenait que des matchs en 5 contre 5 par éliminations, et se déroulait le jour de Thanksgiving. Survivor Series aura aussi été le lieu des débuts de The Undertaker, The Rock et Kurt Angle à la WWF, mais aussi celui du premier Casket match en 1992, et la première Elimination Chamber en 2002.
_________________
¤Veux Finir mes collection¤
Slam Attax Mayhem : 37-43 + Limited Edition Sheamus, MVP, Rey Mysterio, Hornswoggle.
Slam Attax : Limited Edition Matt Hardy et Mr. Kennedy.