WWE Championship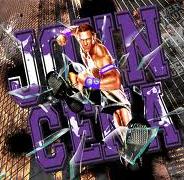 Offline



Joined: 18 Sep 2010
Posts: 310


Localisation: Gironde



Posted: Thu 7 Oct - 09:24 (2010)

 

   Post subject: Over The Limit ! ! !
WWE Over the Limit

est une manifestation annuelle de catch professionnel télédiffusée et visible uniquement en paiement à la séance. L'événement, produit par la WWE, a eu lieu le 23 mai 2010 dans la salle omnisports Joe Louis Arena à Detroit, dans le Michigan. Il s'agit de la première édition d'Over the Limit, PPV qui remplace WWE Judgment Day. Edge est la vedette de l'affiche officielle.
Huit matchs, dont cinq mettant en jeu les titres de la fédération, ont été programmés. Chacun d'entre eux est déterminé par des storylines rédigées par les scénaristes de la WWE ; soit par des rivalités survenues avant le pay-per-view, soit par des matchs de qualification en cas de rencontre pour un championnat. L'événement a mis en vedette les catcheurs des divisions Raw et Smackdown, créées en 2002 lors de la séparation du personnel de la WWE en deux promotions distinctes.
11 000 personnes ont réservé leur place pour assister au spectacle, tandis que 198 000 personnes ont suivi la rencontre par PPV. Le DVD du spectacle est sorti au début du mois de juin. Over the Limit a reçu un bilan très mitigé des critiques, notamment à cause de l'issue du match pour le WWE World Heavyweight Championship.
_________________
¤Veux Finir mes collection¤
Slam Attax Mayhem : 37-43 + Limited Edition Sheamus, MVP, Rey Mysterio, Hornswoggle.
Slam Attax : Limited Edition Matt Hardy et Mr. Kennedy.